The new 100,000 Square foot store opened on December, 5th 2014 at 13402 Shelbyville, Rd in Middletown, KY
The new Kroger store on Euclid Avenue in Lexington is set to open its doors on January 22nd, and is one of the most unique stores in the country.
The official ribbon cutting will be  performed by UK head basketball coach John Calapari at 8:00am.
The new 63,000 square foot facility is unlike any other Kroger in the nation with a unique architectural design that includes a 125 space roof parking deck. The store also has multiple elevators and escalators to transport customer between the shopping level and the parking deck.
The new Dicks S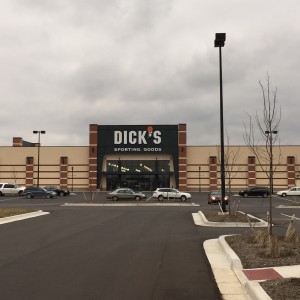 porting Goods store opened Sept 5th 2014 at 7800 John Davis drive in Frankfort, KY